Long overshadowed by the wildly popular dart poison frogs, the equally tiny and beautiful mantella frogs are finally coming into their own. While most are spectacularly colored, the Baron's Painted Mantella (Mantella baroni) seems to eclipse all others, at least in my opinion. It is also the largest species commonly available (and the second-largest known), a fact that renders it both more eye-catching and a bit easier to provide with a varied diet.
Description
Among the mantellas, Baron's Painted Mantella is exceeded in size only by the Green Mantella (Mantella viridis)…but at 0.88-1.2 inches in length, it is still quite diminutive. Clad in a spectacular array of contrasting colors, with orange, black, yellow and green appearing to varying degrees on different individuals, it is well-named!
This species is easily confused with the Malagasy Painted Mantella (M. madagascariensis); tips and photos that will help you to distinguish the two can be found in the article linked below. Unfortunately, both species have long been imported and housed together, and hybridization has likely occurred. Both are often offered for sale as "Painted Mantellas"
Baron's Painted Mantella is closely related to and sometimes confused with Cowan's Mantella (M. cowani, please see photo); natural hybridization has been documented in wild populations.
Range and Habitat
The 16 frogs in the genus Mantella (family Mantellidae) are largely confined to Madagascar, although several species inhabit Reunion and other nearby islands. Baron's Painted Mantella is found in eastern-central Madagascar, from Fierenana to Andringitra. Three national parks are located within its range, so some populations may be spared the declines faced by other species. However, Chytrid infections have recently been documented in Madagascar, so strict protection and captive breeding efforts are essential.
This species seems somewhat adaptable as to habitat, although specific populations may have evolved a dependence on local conditions. Barron's Painted Mantellas have been found in swamp forests, stream side thickets within arid habitats, bamboo groves, rain forests, and re-vegetated agricultural areas, at elevations of 900-3,600 feet above sea level.
Toxins
Brilliant colors warn predators that Baron's Painted Mantellas are protected by powerful skin toxins. Entomologists at the California Academy of Sciences have discovered that mantellas derive these toxins, or alkaloids, from their diet. A primary source of the toxins, at least for some species, is an endemic ant, Anochetus grandidieri. In an amazing example of parallel evolution, 13 of the toxic compounds found in Mantella skins are also utilized by unrelated dart poison frogs, which feed upon unrelated ants, in Panama!
In addition to utilizing ants as an alkaloid source, Baron's Painted Mantella is also believed to rely upon certain mites and beetles.
The Terrarium
Once they have settled in, you can expect to see many interesting behaviors from Baron's Painted Mantellas, as they are active by day, quite bold, and are always foraging, exploring, interacting, and otherwise "on the go". They do best in terrariums stocked with live ferns, bromeliads, Philodendron and other plants. A densely-planted tank will provide you with many interesting observations, as the frogs will feel secure and behave normally.
A pair or trio can be kept in a 10 gallon aquarium; larger tanks can support small groups. As males defend specific territories, mixed groups must be given plenty of room and cover, and watched carefully.
Mantellas spend most of their time on land and drown easily. One-half inch of de-chlorinated water should be provided in a shallow bowl or sloping pool.
Baron's Painted Mantellas can scale glass and will escape through even the tiniest of openings, so the terrarium's cover must be secured with clips.
Substrate
A mix of top soil, coconut husk and commercial rainforest substrate works well. I like to use sheet or sphagnum moss over the substrate, to help retain moisture.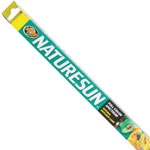 Light
Low levels of UVB light may be of some benefit.   The Zoo Med 2.0 Low Output UVB Bulb is ideal.   UVA may help to encourage natural behaviors, including reproduction. A number of UVA-emitting bulbs are now available (please post below for further information).
Heat
Baron's Painted Mantellas generally dwell at high elevations or deep within forests, and require cooler temperatures than one might expect. They fare best at 68-76 F. Most individuals become stressed when temperatures exceed 80 F, and death may occur with 2-3 days of sustained high temperatures.
Due to the variety of habitats and elevations to which this species has adapted, individuals originating from different areas of the range may vary in their temperature needs. Further research is needed – please post your observations below.
Humidity
Humidity levels of 80 -100% should be maintained by keeping the moss layer damp and spraying the terrarium heavily. Small misters are especially useful in arid homes and dry climates.
Feeding
A highly-varied diet is essential. Crickets alone, even if powdered with supplements, are not an adequate diet. As the Baron's Painted Mantella is quite small, providing a proper diet requires careful planning. Monitor your frogs closely – underfed individuals will exhibit protruding hip bones and flat stomachs.
The diet should be comprised of as many of the following food items as possible (please see the articles linked below for further information on rearing and collecting small insects):
Tiny flies, gnats and moths
Flightless fruit flies
Pinhead/10 day old crickets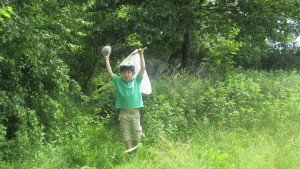 Hatchling mantids (see article below)
Springtails
Termites (please see article below)
Flour beetle larvae
Ants: experimenting required, as some species are rejected
Aphids: tiny insects that colonize plant stems.
Field Plankton: insects gathered by sweeping through tall grass with a net (also great fun for kids and adults alike, please see photo!)
Baron's Painted Mantellas have large appetites and should be fed every day or two. A free-living Brown Mantella was observed to eat 53 ants in 30 minutes!
Important food supplements include Zoo Med ReptiCalcium or a similar product (most meals) and a vitamin supplement (ReptiVite with D3) 3 times weekly.
Breeding
Males issue their "single-click" call from concealed positions by day. Unlike most frogs, amplexus is dispensed with. The eggs, which may number over 100, are deposited on land, with the tadpoles being washed into nearby waterways by rains. Captive breeding needs more attention from private keepers and zoos – please write in for further information.
Handling
Baron's Painted Mantellas are tiny, quick, and easily-stressed. They are best considered as animals to observe, not handle, and should be moved by being urged into a plastic container.
Individuals that feed upon typical captive diets are not likely able to synthesize skin toxins, but imported individuals will retain them for some time. Other skin secretions transferred to wounds, eyes, or the mouth may cause irritations.
Further Reading