We have learned a great deal about the Ultraviolet B (UVB) light requirements of reptiles in recent years. However, the actual process of providing our pets with UVB of the correct wavelength (290-315 nanometers) remains fraught with confusion.
While helping to set up the new reptile house at New York City's Staten Island Zoo (former stomping grounds of famed herpetologist Carl Kauffeld), I spoke with several pioneering researchers in the field of reptile UVB requirements, and have since monitored the building's exhibits.
Recent Tests at the Staten Island Zoo
Recently, the zoo's reptile keepers ran some tests in order to measure the UVB output of fluorescent lamps (bulbs) used in some of the exhibits and holding cages. While mercury vapor lamps often provide more UVB over a greater range, they are sometimes unsuitable for small cages, or for use with certain species. This study focused on fluorescent lamps, which are commonly used by pet keepers as well.
Using a UVB meter, the staff found that the Zoo Med Reptisun 10.0 High Output UVB Lamp provided high levels of UVB, with the Zoo Med Reptisun 5.0 UVB Lamp being valuable in some situations as well.
Earlier Research on Zoo Med Lamps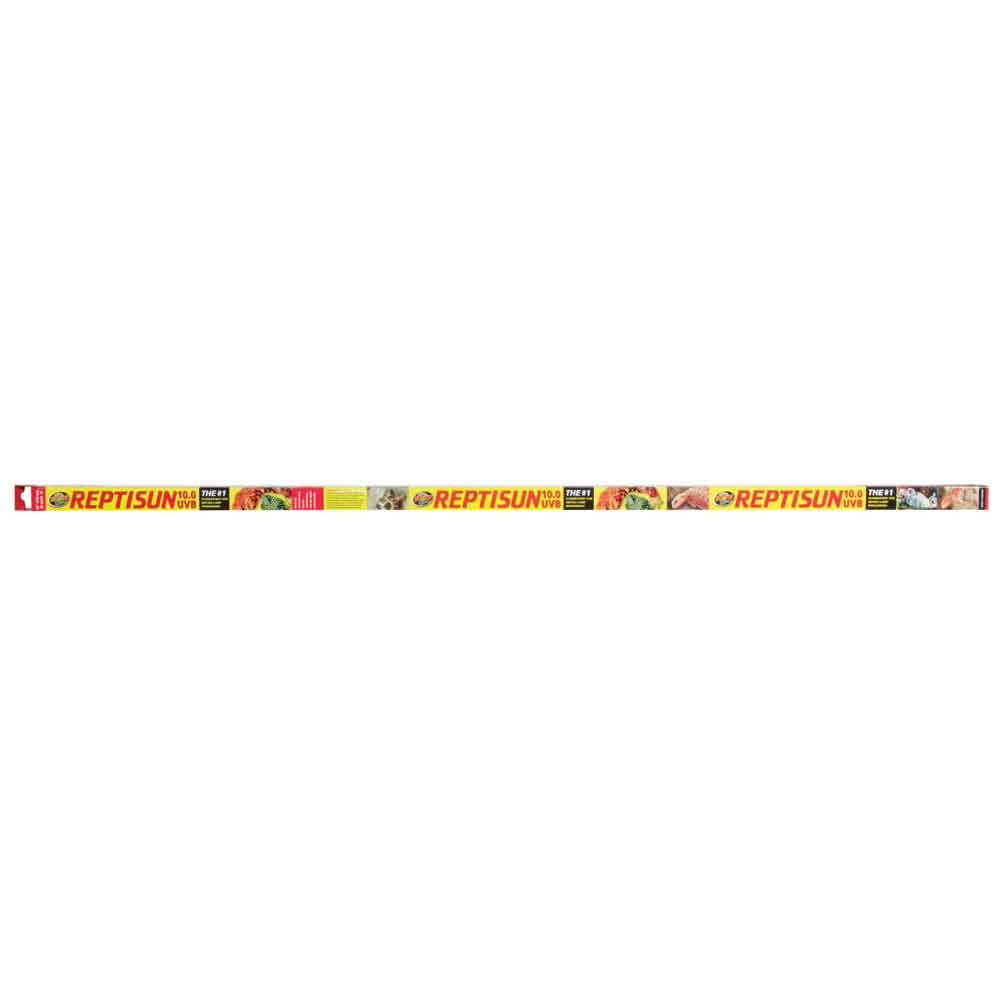 I did a bit of research, and learned that a group known as UV Guide UK (please see below) had earlier cited research showing that the Reptisun 5.0 (the 10.0 was not tested) scored highest of all fluorescent tubes in what is known as the D3 Index (the projected ability of lamp to foster Vitamin D synthesis). UV Guide UK also found that the Zoo Med 10.0 and 5.0 lamps lead other fluorescents in UVB output.
Zoo Med Lamps on Lizard Exhibits
The Staten Island Zoo currently uses the Zoo Med 10.0 High Output UVB Lamp with a number of lizards, including such sensitive species as the crevice spiny swift (Sceloporus poinsetti) and the Texas horned lizard (Phrynosoma cornutum).
Check out the specifics of the UVB output readings recorded at the zoo, and take a look at a simple method of increasing the output of any UVB lamp at part II of this article.
You can read more about the work of UV Guide UK, including the tests mentioned, at the following site (Note: the original tests were in 2005…the Zoo Med Lamps have been upgraded in the interim).