Hello, Frank Indiviglio here.  It takes some doing to stand out among brackish water fishes, in whose ranks we find the tree-climbing Mudskipper and the insect-shooting Archerfish.  However, in both appearance and behavior, the Four-eyed Fish (Anableps anableps) manages to so quite easily.  Less often kept than other brackish water species, it is well worth considering if you favor unusual, responsive fishes.
Natural History
Four-eyed Fishes are found along coastlines and associated tidal streams and marshes from Oaxaca in southern Mexico to Brazil.  Although sometimes encountered well inland and in the ocean, they spend the majority of their time in brackish water.  Three species have been described, with Anableps anableps being most commonly available in the trade.
Unique among all fishes, the eye is divided into two parts by a horizontal band of opaque tissue.  The fish spends nearly all of its time at the surface of the water, positioned so that this dividing band of tissue is at the interface of the air and water.  The upper portion of the eye then scans the air for prey and predators, while the lower half does the same below the water.
Captive Habitat
Four-eyed Fishes are best maintained in partially filled aquariums.  In this manner, you will more easily be able to observe their unique habits and lifestyle.  They are adapted to life in shallow water, so the aquarium's length and width is far more important than its depth.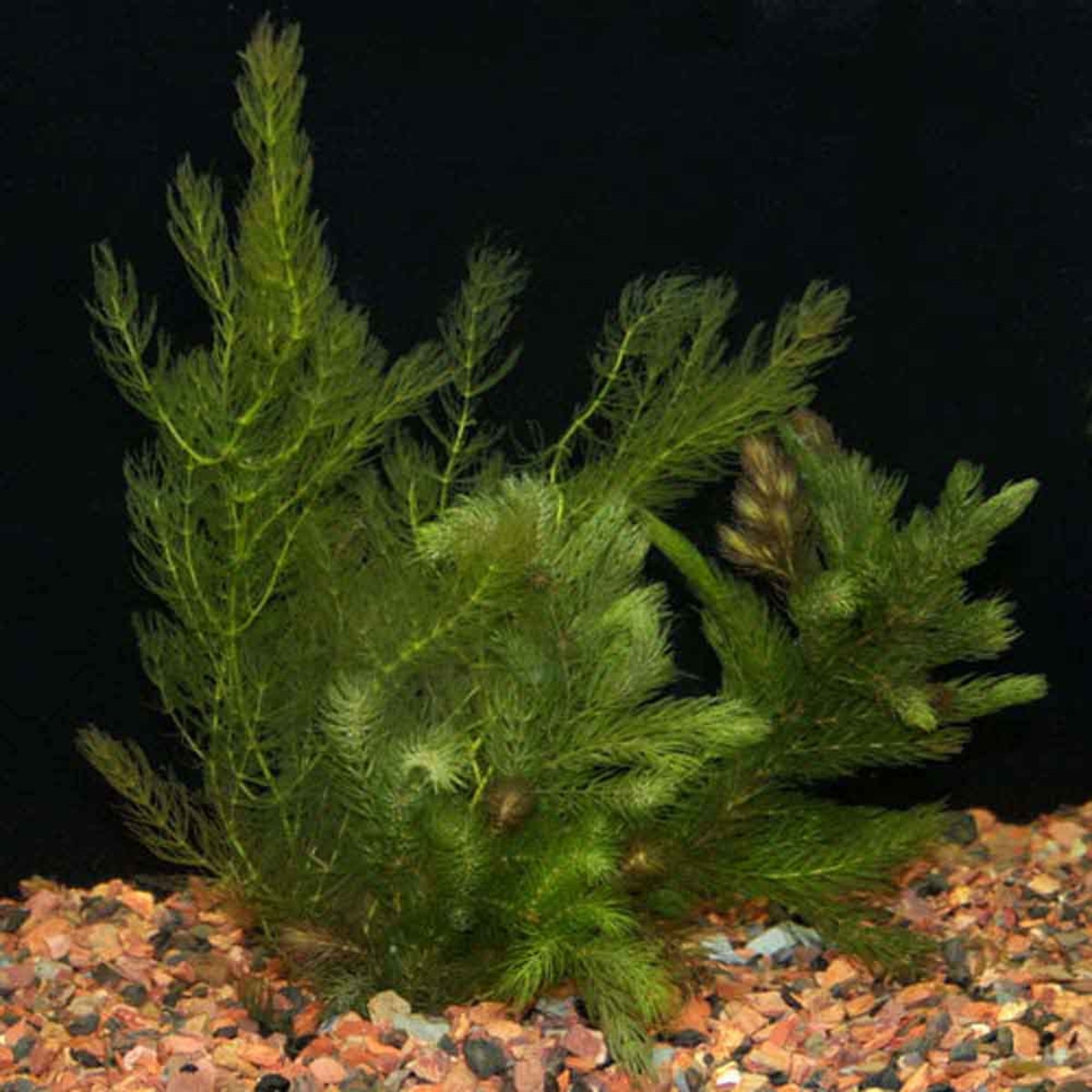 Floating plants, or rocks that rise nearly to the water's surface, should be provided as resting sites.
Four-eyed Fishes are always on the move, and therefore require an aquarium with a good deal of surface area.  They are quite aware of their environment, including the area outside the aquarium, and are amazingly responsive; many folks consider them more of a "pet" than a display animal.
However, primed as they are to expect attacks from both above and below, Four-eyed Fishes can also be quite skittish in captivity, and are prone to injuring themselves when startled.  For this reason, they should be approached slowly and lights should never be suddenly turned on if the room is in complete darkness.
Typical brackish water aquarium conditions suit them well, but temperatures should be kept on the warm side – 83-86 F is ideal.
Feeding
Four-eyed Fishes have evolved to fit a very specific niche within their environments, and in that way can exploit a food source largely unavailable to competing species – terrestrial (land-dwelling) insects.  Most often insects are captured as they alight on the water's surface, but Four-eyed Fishes are also surprisingly good at leaping and snapping flies and moths from the air. 
Four-eyed Fishes definitely prefer live foods… they will accept frozen items (clam, shrimp, etc.), but they seem to thrive best when provided with a more natural diet.  When fed live insects, the responses of those I've kept left no doubt in my mind as to their value as a food source.  Crickets, newly molted mealworms, spiders, moths, grasshoppers, flies, beetles and others were attacked with vigor – often I felt as though I were keeping frogs, not fishes!
As wild specimens sometimes enter salt water environments, I occasionally provide captives with marine shrimps and small shiners.
I'll cover breeding in the future.  Until then, please write in with your questions and comments.  Thanks, Frank Indiviglio.
Further Reading
Read more about this fish's natural history here and see them in action in this video.
For more on brackish water aquariums, please see Mudskippers and Algae and Plants for Brackish Aquariums.
Anableps image referenced from wikipedia and originally posted by Haplochromis