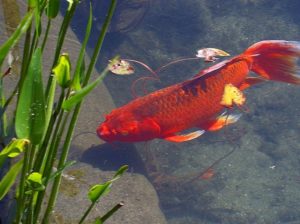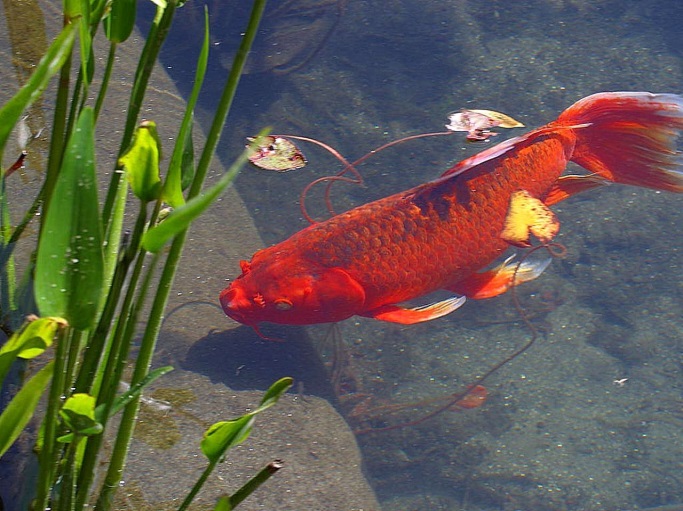 Springtime = Pond Fish Time!
At our retail store in southcentral Pennsylvania, there are a few things we can always count on as soon as the temperatures start to rise: that particular fragrance as farmers get their fields ready for planting, new road construction projects, and our pond customers to start looking for new pond fish and plants for their outdoor ponds. However, those first warm days of the year aren't the best time to start stocking your ponds. In our area in particular, the first warm days don't mean it will stay warm. It is pretty common during a Pennsylvanian spring to have sunny 70 degree days followed by chilly 30 or 40 degree nights and even snow flurries. Even if it is warm during the day, that is only the air temperature…water temperatures and ground temperatures take far longer to warm up and stay a consistent temperature.
Springtime is one of the more dangerous times of the year for new and old pond fish alike. Moving fish that are kept in a climate-controlled indoor system like our retail store to an outdoor pond with cooler and inconsistent temperatures leaves them extremely vulnerable to stress and secondary infections like the dreaded Aeromonas bacteria. Fish already in a pond that are "awoken" from their winter dormancy by the warm temperatures are also vulnerable as the water temperatures affect their metabolism and immune systems.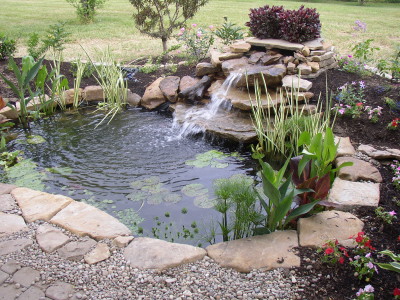 So when should you add new pond fish and plants or "open up" an existing pond for the spring?
Keep an eye on the water temperatures and wait until the temperature is consistently above at least 50-60 degrees. Do not feed any fish already in your pond until water temperatures have stabilized above 40 degrees as your fish will have trouble digesting food in cold temperatures, and use a Spring and Fall Formula fish food that is easily digested until your ponds temperatures have stabilized above 60 degrees. For plants, wait until any danger of overnight frost has left your area. Weather websites like AccuWeather.com often have Lawn & Gardening sections that can help you determine when the best time is for your area. It may be necessary to wait even longer for more tropical, warmer-water plants like the popular Water Hyacinth.
While the weather conditions in your area may vary and the seasons are always a little different every year, we've found that for our area, May 1st is a good guideline for the safety and health of the fish and plants. This is also around when many hatcheries and nurseries start having the best stock available as well so we can get you the best variety and healthiest stock possible!
For more information on Spring Pond Maintenance, check out these related That Fish Blog posts: