After graduating from Coastal Carolina University with a BS in Marine Science in 1996, I started my professional career in 1997 as an aquarist at Ripley's Aquarium in Myrtle Beach, SC. This was an amazing experience, in which I gained invaluable hands on training in exhibit design and construction, as well as husbandry skills for a wide range of animals. In 2000 I started working at That Fish Place as one of the staff Marine Biologists, with the responsibility of maintaining one of the largest retail fish holding systems in the world. I presently hold the position of Director of Aquatic Science, where I oversee the operation of our 35,000 gallon retail aquarium systems, and provide technical support for our mail-order and retail store customer service staff.   As an aquatic product specialist, I also provide support for our purchasing and marketing departments, as well as contribute web content and analysis.   As a Hobbyist I acquired my love of aquariums from my father who was keeping a large aquarium in early 70's, and set up my first aquarium when I was 12 years old.  I have now been keeping aquariums for over 35 years, and through this time have kept more aquariums and types of fish than I can remember. I set up my first Saltwater aquarium in 1992, which led me down the path I still follow today.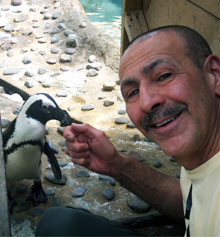 I believe that I was born with an intense interest in animals, as neither I nor any of my family can recall a time when I was not fascinated by creatures large and small. One might imagine this to be an unfortunate set of circumstances for a person born and raised in the Bronx, but, in actuality, quite the opposite was true. Most importantly, my family encouraged both my interest and the extensive menagerie that sprung from it. My mother and grandmother somehow found ways to cope with the skunks, flying squirrels, octopus, caimans and countless other odd creatures that routinely arrived un-announced at our front door. Assisting in hand-feeding hatchling praying mantises and in eradicating hoards of mosquitoes (I once thought I had discovered "fresh-water brine shrimp" and stocked my tanks with thousands of mosquito larvae!) became second nature to them. My mother went on to become a serious naturalist, and has helped thousands learn about wildlife in her 16 years as a volunteer at the Bronx Zoo. My grandfather actively conspired in my zoo-buildings efforts, regularly appearing with chipmunks, boa constrictors, turtles rescued from the Fulton Fish Market and, especially, unusual marine creatures. It was his passion for seahorses that led me to write a book about them years later.
Thank you very much, for a complete biography of my experience click here.

Cory is one of our Staff Marine Biologists and has been with the company since 1999. He has always had an interest in fish and inverts started soon after his employment began, and laid the path for him to earn his Marine Bio degree From Millersville University just a couple of years ago. Since graduation, Cory has been propagating many different corals including LPS and SPS and maintaining both his own reef aquaria and several at our retail store. His interests besides propagation include snorkeling, environmentalism, travel, and anything relating to reefs and oceans.
That Fish Place's resident "Cichlid Pro." In addition to working at TFP for 13 years, Jose's been breeding Cichlids for over 14 years and has produced over 200 different species. Jose is the man to question for everything cichlid. Check out Jose's work in the article: Keeping and Breeding African Cichlids in Small Aquariums, and his many other contributions on cichlid husbandry, behavior, and his personal experiences with keeping cichlids from across the globe.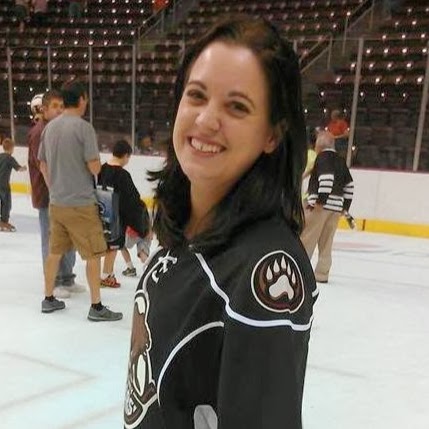 I was one of those kids who said "I want to be a marine biologist when I grow up!"….except than I actually became one. After a brief time at the United States Coast Guard Academy, I graduated from Coastal Carolina University in Myrtle Beach, South Carolina in 2004. Since then, I've been a marine biologist at That Fish Place – That Pet Place, along with a Fish Room supervisor, copywriter, livestock inventory controller, livestock mail-order supervisor and other duties here and there.
I also spent eight seasons as a professional actress with the Pennsylvania Renaissance Faire and picking up other roles in shows around the area. I've also become one of Those Crazy Hockey Fans (go Flyers and go Hershey Bears!) and, just for fun, I'm a parttime Starbucks barista as well.
Sam Yost
Sam Yost has recently been promoted to a supervisor in the Fish Room at TFP and is currently a senior at Millersville University, majoring in Marine Biology. Sam has been in the aquarium hobby for several years, keeping mostly "nano" tanks. He started with a 20 gallon and kept going smaller, to a 10 gallon followed by a 2.5 gallon tank. His interests include diving, snorkeling, and reef conservation. His favorite fish at the moment is the Yasha Haze goby, a perfect fit for his nano set-ups.