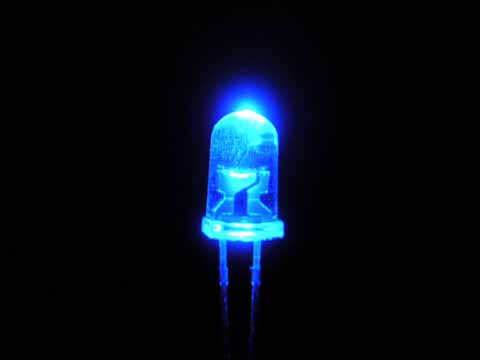 Isamu Akasaki, Hiroshi Amano and Shuki Nakahmura are three men you have probably never heard of.  If you were Cliff Clavin, you would probably refer to them as three men who have never been in your kitchen.  Their work however, you are most certainly aware of, and probably use it in some form or another every day.  These three men were responsible for inventing the first blue light emitting diodes (LED) in the early 1990's, which revolutionized the way we light our world.  For their efforts, they have been awarded the 2014 Nobel Prize for physics.
For aquarists, the use of blue LED Aquarium lights has been widespread, especially reef aquarium keepers who are keenly aware of the stunning ability of blue LEDs to promote fluorescent colors in corals.  Nothing makes coral colors pop like they do under blue LED light.  The amazing growth in the genetically engineered GloFish craze, is largely due to the ability of blue LED lights to really bring out their amazing glowing coloration vs. traditional blue light sources.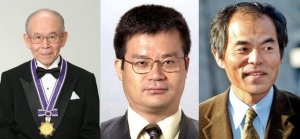 Why are Blue LED lights important enough to win a Nobel Prize?
LED lights had been around for many years, with the first patents and commercial products showing up in the 1960's, starting with red LEDs used as indicator lights.  Other colors of LED were developed in the following years, including green LEDs, but the Blue LED development would elude scientists for decades to come, until Shuki Nakahmura demonstrated the ability to produce blue LEDs in 1994, and then with Hiroshi Amano and Isami Akasaki developed a high efficiency, high output blue LED in 1995. This started the modern LED lighting revolution.
The Blue LED was the missing ingredient for creating white LED light.  Mixing red, blue and green light produces light that appears white to the human eye, which can be seen in many modern applications of RGB LED light fixtures.  With the foundation of the newly invented Blue LED, scientist quickly developed a white LED light with the use of a phosphor coating on the Blue LED chips.  The White LED has changed the world, they are energy efficient, environmentally friendly and long lasting.  As production costs have decreased, and efficiency and output have increased over the last 20 years, LED lighting is rapidly replacing other forms of light in just about every application imaginable, from your homes, to your cars, to street lights to your cell phones.  The combinations of white and blue LED lights now dominate the aquarium lighting market.
Thank you gentlemen, the world is a better place for your efforts, and our aquariums look nicer too.
Until next blog,
Dave