This winter's severe weather has many bird owners re-thinking the ways in which they provide heat to their pets (and to themselves!).  Late winter, spring and autumn can be even trickier than mid-winter, as warm days and frigid nights often arrive back-to-back.
Note: be sure to check with an electrician before adding any heating elements to your home, and to follow the manufacture's directions carefully.  When using heat bulbs, be aware that household fixtures may not be suitable – most require the use of a ceramic fixture.
Oil-Filled Radiators
One of the best options for heating entire rooms is the oil-filled radiator.  I have used these with great success in bird and reptile holding rooms in several zoos, as well as at home.
Oil-filled radiators provide even heat throughout the entire room, so that extra-hot or cool spots are eliminated.  They are especially useful for those keeping several birds, as the need for individual bulbs and fixtures for each cage is eliminated.  I have also relied upon oil-filled radiators when living in especially cold or drafty homes, as operating one was less expensive, and more effective, than heating the entire house.
I've not compared the various brands, but have found DeLonghi Oil-Filled Radiators to meet my needs admirably.  I especially like the fact that their thermostats, once set, maintain temperature without further adjustment.
Incandescent Heat Bulbs
Heat-producing bulbs are generally associated with reptile care, but they are widely used in zoos to provide a warm spot for birds.  While they can heat entire cages, their main value lies in their ability to provide a warm "basking site".
As most birds are kept in open-barred cages, incandescent bulbs are perfect for providing some additional warmth without over-heating the entire enclosure (as can happen in glass aquariums housing reptiles).  They are also useful for sick or newly-fledged birds.  Several models provide UVA light, which has been shown to be of value to many species, as well as heat.
Red or black night-viewing bulbs, also marketed primarily for reptiles, are useful at night, or in situations where additional daytime illumination is not needed; birds do not sense the light they emit and hence will not be disturbed while sleeping.
Ceramic Heat Emitters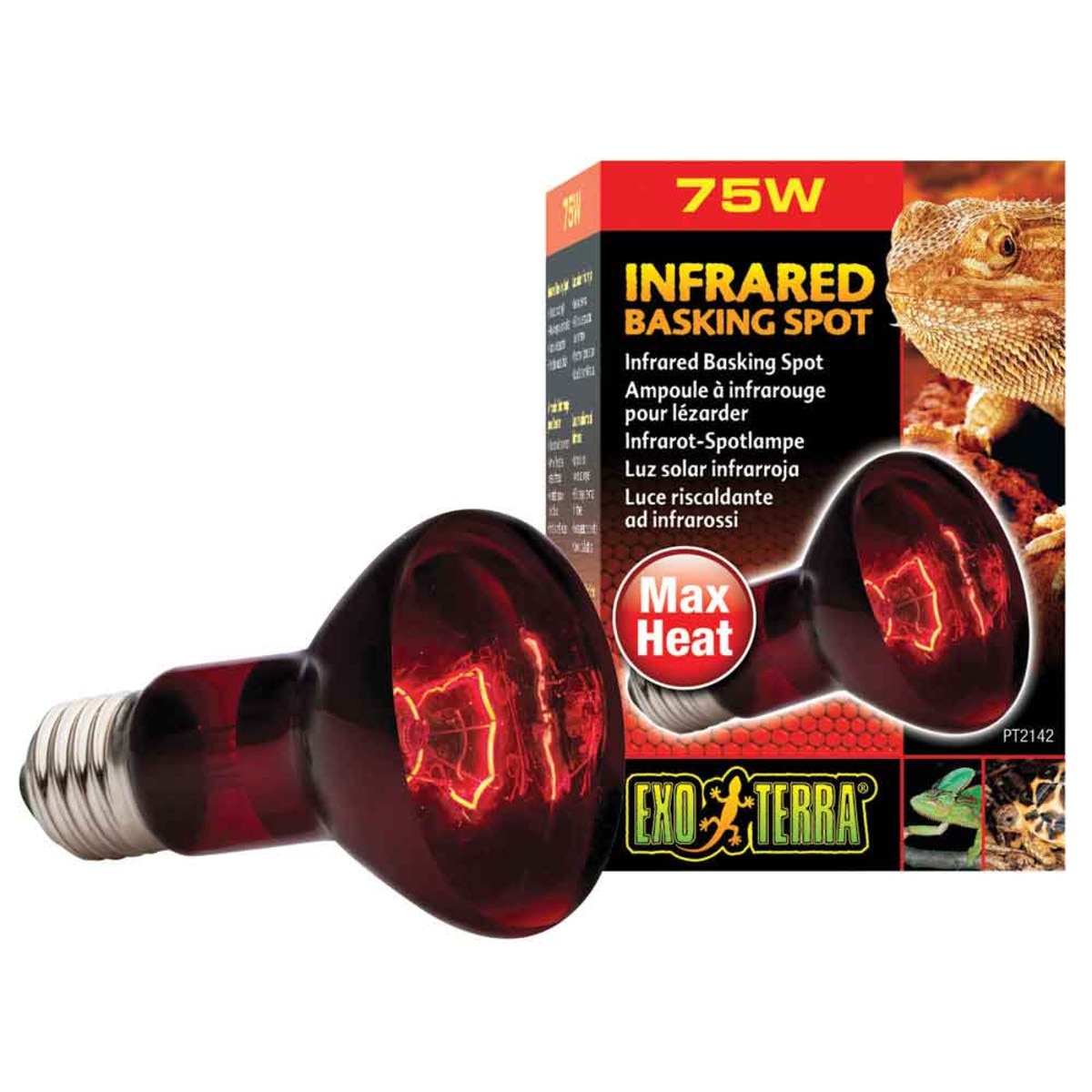 Infra-red ceramic heaters, available in 40-250 watt strengths, provide warmth without light and so can be used by day and night.
In my experience, ceramic heaters spread heat over a wider area than do incandescent heat bulbs, but do not provide the room-wide coverage that is possible with oil-filled radiators.
Full Spectrum Lighting
Light is important to birds for reasons other than heat generation.  More and more studies are showing that UVA and UVB radiation helps maintain strong immune systems, and encourages natural activity levels and breeding.  Full spectrum bulbs designed especially for birds are now readily available; please see the article below for further information.
Further Reading
Full Spectrum Lighting for Birds
Heating and Housing Sick Birds  
Crimson Sunbird image referenced from wikipedia and originally posted by Lip Kee Yap