The beauty of a thriving planted aquarium is undeniable; it is like an exotic slice of nature in your living room.  Many people shy away from advancing to a live planted aquarium because they think it is too difficult.  Some folks have tried, and failed, and decided that live plants are not for them.  Whatever the cause for not keeping live plants may be, the truth is that keeping live plants can be easy with a little guidance to help your chances of success.  There are a wide variety of easy to keep aquarium plants available, here are my top ten.  I have separated these into two groups, with smaller plants listed as foreground plants, which are also well suited for shorter aquariums.  The second group is for mid-ground and background plants, which will work well, planted behind foreground plants, and can be incorporated into taller aquariums.
Foreground Aquarium Plants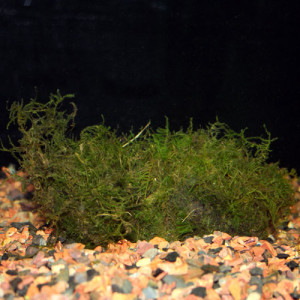 Java Moss (Vesicularia dubyana) is fairly undemanding. It can be left floating or attached to a surface like wood or rockwork (anchor in place with fishing line or another tie and remove the ties when plant has attached). It will form mats that provide hiding places for inverts and fish fry as well as a low foreground texture to the aquarium.   Java Moss will thrive in low light aquariums, and requires no special care.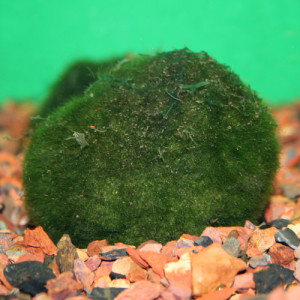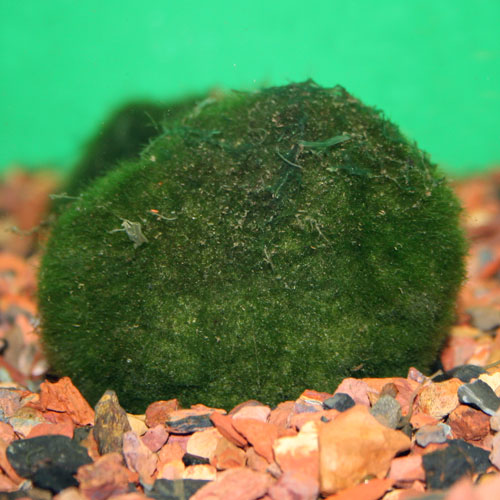 Moss Balls (Chladophora aegogrophila) Moss Balls are a truly unique addition to planted aquariums. They are non-invasive structures that are actually made from algae shaped by wave action. Moss Balls are low maintenance, tolerating a wide range of water conditions and tolerant of minimal lighting (though they thrive better in moderate lighting). They may be left in their ball shape or split and attached to a surface like driftwood or rockwork (use fishing line or another anchor until attached, then remove the ties).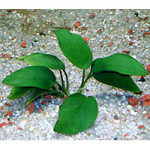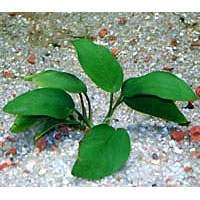 Anubias Nana (Anubias barteri 'nana')  There are several forms of Anubias Barteri, that have been developed for aquarium use, with Anubias Nana being the most common.  Anubias plants are characterized by their broad, thick, dark green leaves.  Anubias Nana is an extremely tough plant, which can be kept with fish that may eat other more delicate species.  This plant will thrive in low to medium light aquariums, and a wide range of water conditions.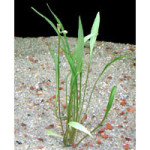 Narrowleaf Chain Sword (Echinodorus tenellus)   Also known as Pygmy Chain Sword, this grasslike plant is one of the smallest of the sword family, and is an excellent choice as a foreground plant, or for small aquariums.  Narrowleaf Chain Sword is tolerant of a wide range of water conditions, but requires moderate to high lighting to maintain its small size.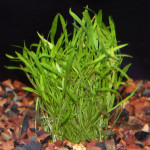 Micro Sword – (Lilaeopsis brasiliensis) Micro Sword is another excellent foreground plant, and is a staple for aquatic gardeners of all levels.  This plant forms dense green mats, which resemble a green carpet across the bottom of the aquarium.  Tolerant of a wide range of water conditions, this plant is a fast grower, but requires strong lighting to keep a short dense appearance.
Mid-ground and Background Aquarium Plants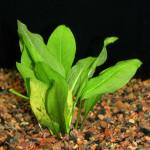 Amazon Sword (Echinodorus bleheri) The Amazon Sword is one of the most iconic aquarium plants used in the hobby, and is probably what most people visualize when they think about aquarium plants.  These plants are tolerant of a wide range of water conditions, and can grow quite large.  These plants can also survive in low to medium light, but will thrive in medium to high light levels.  Be careful not to plant smaller species close to this plant, as it will overshadow smaller plants in a short amount of time.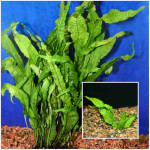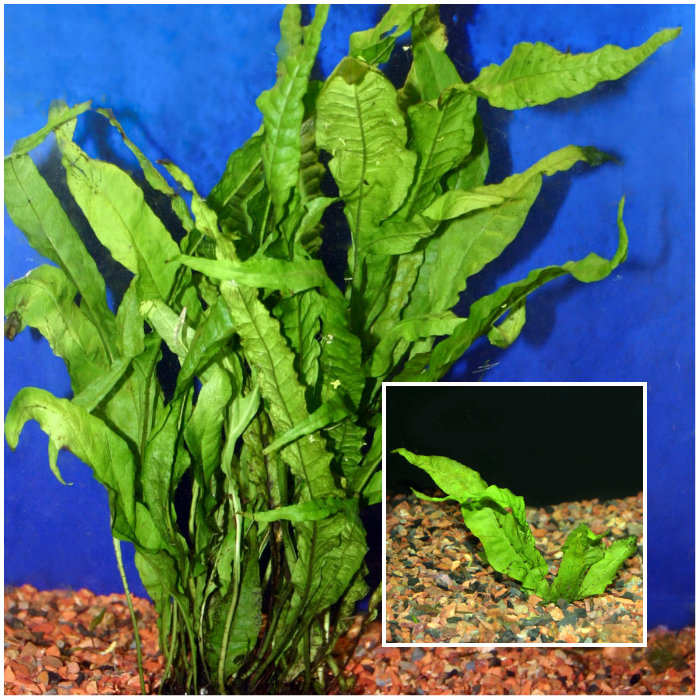 Java Fern (Microsorum pteropus) Java Fern is a hardy plant that tolerates a wide range of conditions. They can tolerate lower lighting as well as the higher pH and hard water of cichlid aquariums and aquariums with higher lighting. They even may be used in brackish water aquariums with low salinity.  Java Fern can easily be attached to driftwood and rockwork, and can form a dense covering on these structures if allowed.  Mature plants can grow leaves up to a foot in length.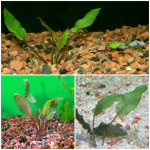 Cryptocoryne (Cryptocoryne wendtii) Cryptocoryne wendtii is one of the most popular of the Cryptocoryne plants, which are commonly called Crypts. They are adaptable to most aquarium conditions, although the conditions in which it lives will often affect its form. When grown in lower light, the plant will become taller and narrower.  Crypts grown in higher light will typically remain more compact with broader leaves. The color also varies greatly. Some of the most popular variations in the aquarium trade are green, red and bronze.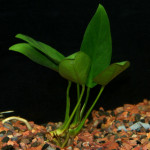 Anubias Congensis ( Anubias barteri 'congensis') Anubias Congensis is another form developed for aquariums from Anubias barteri plant.   Congensis has dark green, waxy, spear-shaped leaves which grow to an average height of about 15 inches.  Like most of the Anubias aquarium plants, this variation is adaptable to a wide range of aquarium conditions, and thrives in low to medium light levels.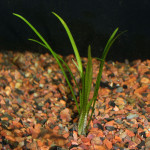 Sagittaria (Sagittaria subulata) Subulata is a thin, grasslike plant. The leaves are green in coloration with some areas of reddish brown. A "dwarf" variant is often available as well as the "regular" Subulata but height is often dependent on lighting; the plants will grow taller in lower lighting but will stay more compact and spread laterally in higher lighting. Subulata will thrive in a wide range of water and light conditions, and may tolerate brackish water environments with very low salinity.
If you have ever considered trying a freshwater planted tank, but did not know where to start, give some of these plants a try.  Once you see how easy it can be, the sky is the limit, and you are on your way to becoming an aquatic gardener.
Until next blog,
Dave