That Pet Blog provides expert pet advice for your dogs, cats, and small pets, up-to-date pet news, training advice, nutritional advice, and informative articles written by That Pet Place's expert staff.
Bookmark thatpetblog.com today

Headed by on-staff aquatics director and marine biologist Dave Acland, That Fish Blog is overflowing with excellent fish and aquarium advice, current news, product updates and personal experiences from Dave and his entire staff here at That Fish Place. That Fish Blog offers the chance to interact directly with marine biologists who are also aquarium hobbyists.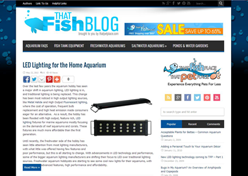 Renowned herpetologist, author, and former Bronx Zoo Zookeeper Frank Indiviglio has a love for all things herp, and he shares his experiences with you at That Reptile Blog. Frank's interest and personality flow from each article as he describes species care, conservation issues, breeding advice and even a few personal stories and insights from his life working with animals. Frank loves questions too, so don't hesitate to ask him about your latest reptile pet.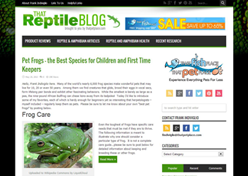 With field work with such exotics as hummingbirds, palm cockatoos, ostriches, and a lifetime's worth of intense interest and experience with the avian world, former Bronx Zoo Zoologist Frank Indiviglio heads up That Bird Blog. Join Frank as he offers advice and detailed information on a variety of avian pets and exotics. Frank's posts include species profiles, breeding considerations, captive care & breeding experience.